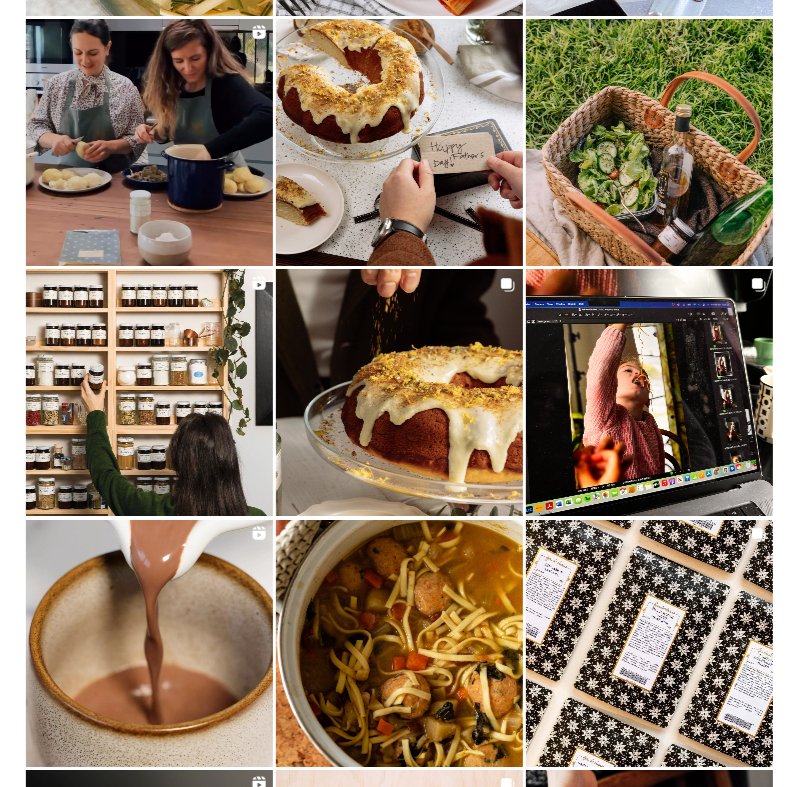 Food Content Creator- Abbotsford, VIC (PT)
Our Food Content Creator is responsible for creating beautiful, appetising, and inspirational visual imagery which delivers on our purpose to nurture our customers home cooking journey.
This role will lead the creation of content and advertising using photography, video and animation focused on storytelling and creativity as well as driving quality across all campaigns, evergreen assets, and the broader content aesthetic of the brand.
The position will deliver considered, compelling branded assets to dramatically increase consumer engagement that drives sales growth.
This is an end-to-end production role requiring a specialist in food content and advertising from visual concepting to delivery encompassing pre-production planning, photography, videography, and post-production editing.
This position is an in-house, part-time position working two days per week. The role will be required onsite minimum one day per week and at all photo shoots.
Who we are looking for  
Previous experience in a content creation role in house, in agency or as a freelancer, with food-based content is a must!
A creative background with strong experience in styling, photography, videography, ideally for both social content and advertising.
Can initiate and lead creative development processes, working with multiple stakeholders to deliver desired outcome.
Highly creative with an ability to tell stories through visual imagery.
Strong project management skills resulting in the delivery of campaign and project milestones.
Good understanding of the relationship between quality creative content and key metrics including audience engagement, foot traffic and conversion online and in store.
An eye for detail and composition

Confident with follow up and an openness to feedback

.

Dependable, reliable and able to deliver on commitments

.

Strong communication skills

.
If you have the passion and experience for this opportunity, we want to hear from you. Please submit your application including your CV with a cover letter answering the following questions to careers@gewurzhaus.com.au 
What is your connection to food, both now and as a child. 

Tell us about a brand, individual creative or an agency who has caught your attention recently, what are they doing that you admire and why?

How will you make an impact in this position?