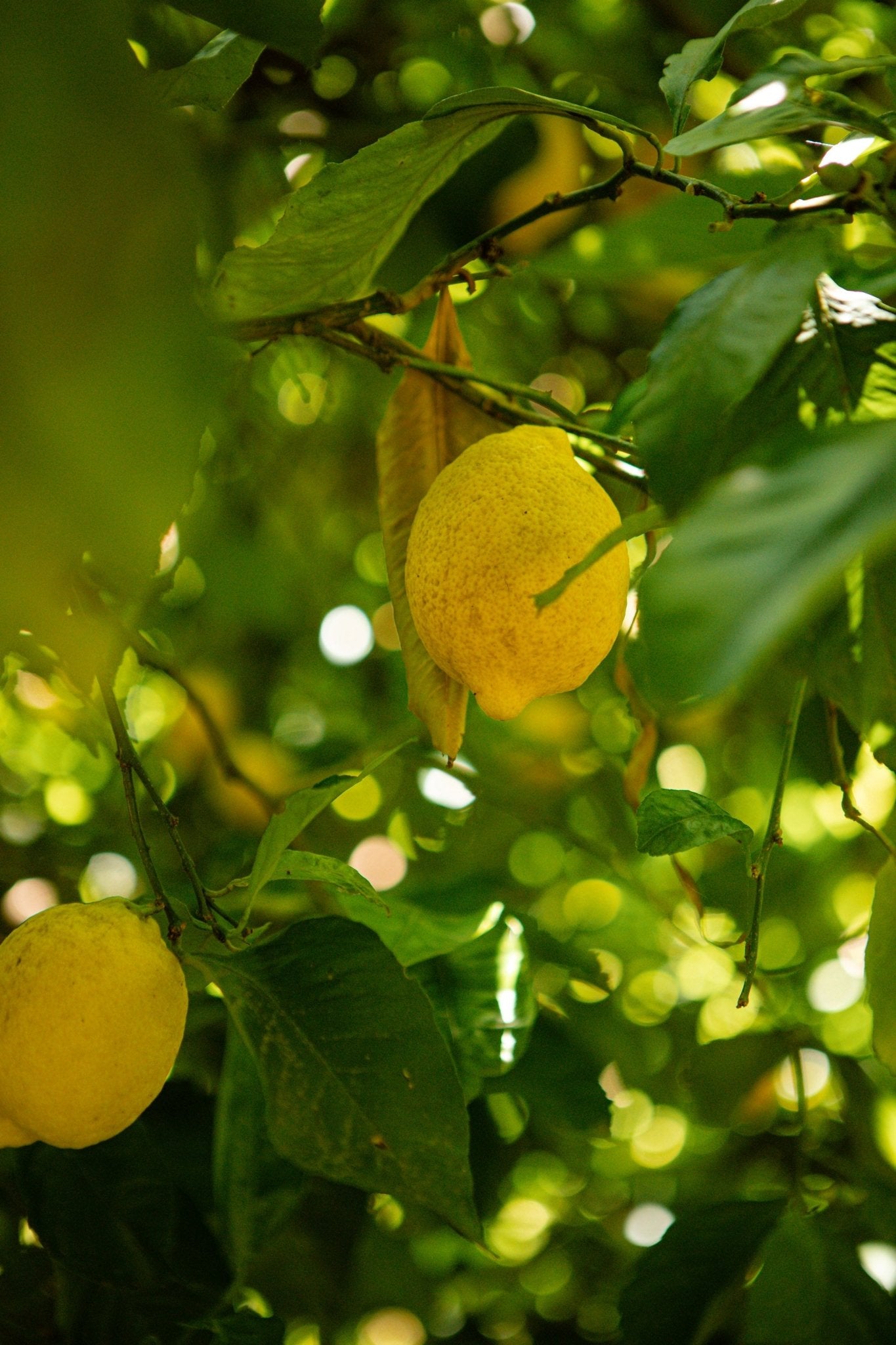 Don't Let Lemons Go Off. Here are 5 Ways To Use Them Up
When life gives you lemons, make lemonade. Or don't. Here are our five alternative ways to use up all those end-of-winter lemons in your fridge.
Elevate your drinks
Add a vitamin C boost to your favourite tea, water, or cocktail by spritzing some fresh lemon juice into it. One tablespoon of lemon juice contains about 6mg of vitamin C, or 10% of your total daily needs. Vitamin C is a powerful antioxidant and it's needed to make collagen, which means it's going to give you stronger and healthier skin, bones and cartilage.
Mix it in with our Moroccan Mint Tea for a refreshing digestive drink or as an afternoon pick-me-up.
Make an infused finishing salt
Lemon zest is so aromatic and full of flavour - the perfect addition to dishes featuring seafood, poultry, and pasta. Step it up a notch by making your own lemon-infused salt. It's very easy!
Simply grate the zest of 1 lemon for every ½ cup of kosher salt, then mix and spread the mixture out on a baking sheet. Bake in the oven at 100 °C for about 2 hours. Let it cool completely before transferring it to an airtight container.
Add a gourmet touch by mixing it with a teaspoon or two of dried thyme for a rub you'll be reaching for over and over!
Simple Salad Herbs Vinaigrette
Having a good salad dressing recipe in your arsenal is exactly what you need for those days when you don't have time to put an elaborate meal on the table. It's fresh and bursting with flavour, thanks to a combination of lemon juice, Dijon mustard, maple syrup and our Salad Herbs. The best thing is that this vinaigrette lasts in the fridge for up to a week, ready to be used on roasted veggies, steamed fish or crudités.
Keep Guacamole Fresh
It is a well-known fact that guacamole tends to brown within 5-6 hours. Next time you have leftover guacamole, don't throw it away! You can keep your tasty dip from changing colour by squeezing some lemon (or lime) juice over the leftovers. Then pack it tightly with natural beeswax wrap, ensuring there are no air bubbles between the wrap and the guacamole. With this method, your guacamole will stay fresh for up to 2 days in the fridge.
If you're looking for a faster way to make guacamole, mash a ripe avocado with 2 teaspoons of our Guacamole Spice and you're ready to serve. It's that easy!
Clean fruits and vegetables
Lemon juice is highly acidic, and it makes a great antibacterial wash for your fresh produce. Fill a glass spray bottle with 2 cups of water, the juice of 1 lemon, and 1/4 cup of white vinegar. Shake well, then spray your produce a few times and let it sit for 3-4 minutes before rinsing. For more stubborn dirt: double or triple this mixture to soak your fruit and veggies in a deep bowl, then use a natural bristle brush to gently scrub off the grime before rinsing. Dry well and store in your refrigerator.
We hope you enjoyed our favourite ways to use up this ultra-versatile citrus. How do you use excess lemons?