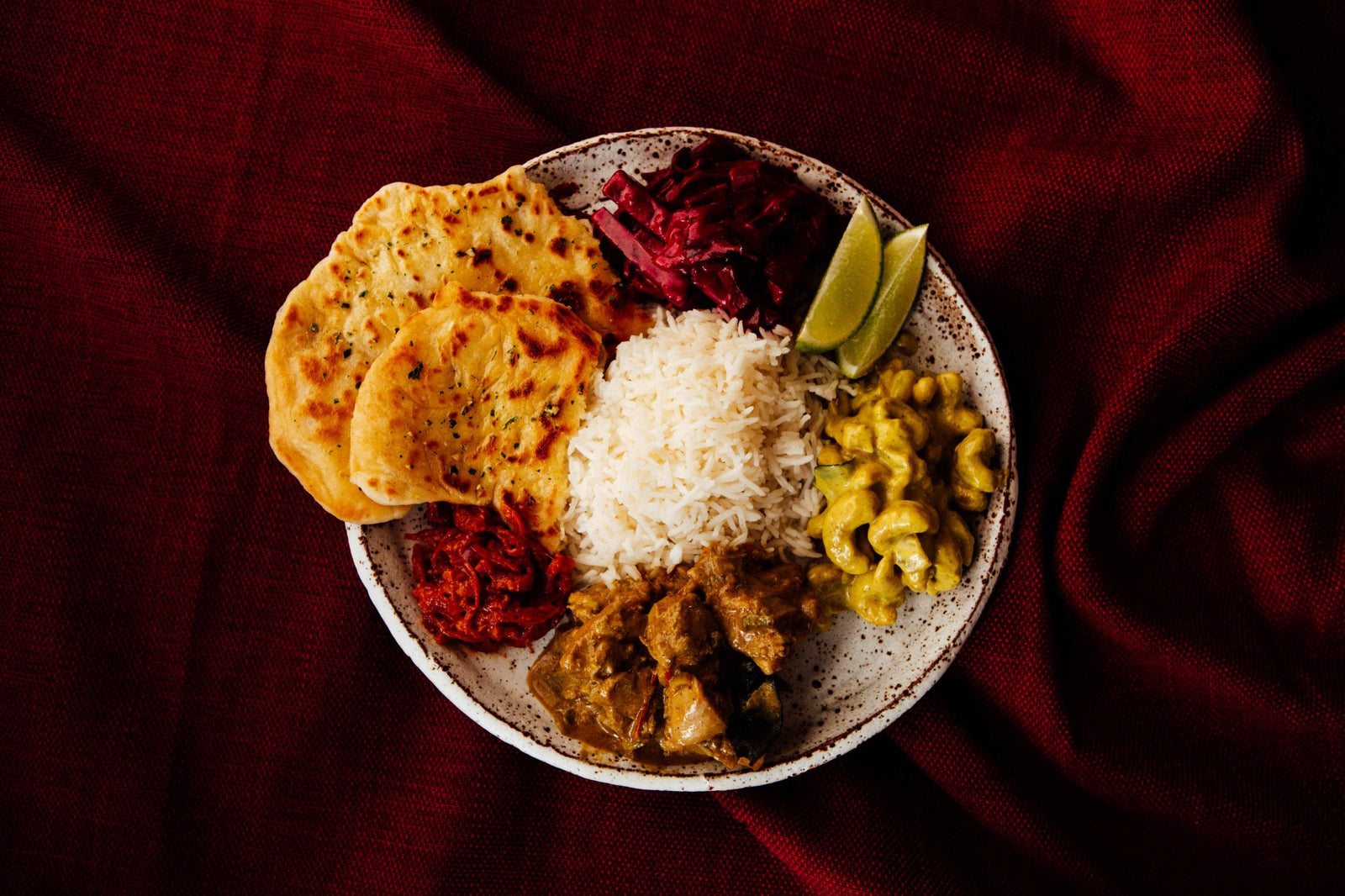 Suja's Sri Lankan Curry Blend
Our Suja's Sri Lankan Curry Blend draws directly on Sri Lankan tradition, combining spices that have been part of traditional cooking for centuries. It was inspired by and named for a revered Sri Lankan elder, Sujatha, lovingly known as Suja, who lived all her life in the village of Unawatunain Galle, and who was the leader of her extended family as well as her own. A gifted cook, Suja prepared dishes that had been taught to her by her elders, with a heritage spanning many generations; in turn, she shared those recipes with the younger members of her family. She wasted nothing; leftovers became treats for the local monkeys, squirrels and birds that visited her home daily. Suja also cared for the disadvantaged people in her village, particularly the elderly, and her generosity was instrumental in helping many people survive after the devastating tsunami of 2004.
Suja's Sri Lankan Curry Blend showcases ingredients used by Suja's the base for many of her exceptional recipes. Paired with coconut milk, this rich and fragrant blend makes for mild, family-friendly curries that celebrate the subtle flavours of seafood, poultry, vegetables and nuts. Recipes using Suja's Sri Lankan Curry Blend include the plant-based Sri Lankan Cashew Curry, made by soaking cashews overnight, then frying with onions, garlic, spice and curry leaves and simmering in coconut milk. The Sri Lankan Chicken Curry combines fresh ginger, garlic and lemongrass with dry roasted coriander, cardamom, chilli and Suja's Sri Lankan Curry Blend to develop complex flavours in a delicious dish served with rice, flat bread and Onion Sambal. Finally, beetroot is the hero in the Sri Lankan Beetroot Curry, which combines spices with fresh green chilli and coconut milk to create a dazzling, plant-based side or main dish.