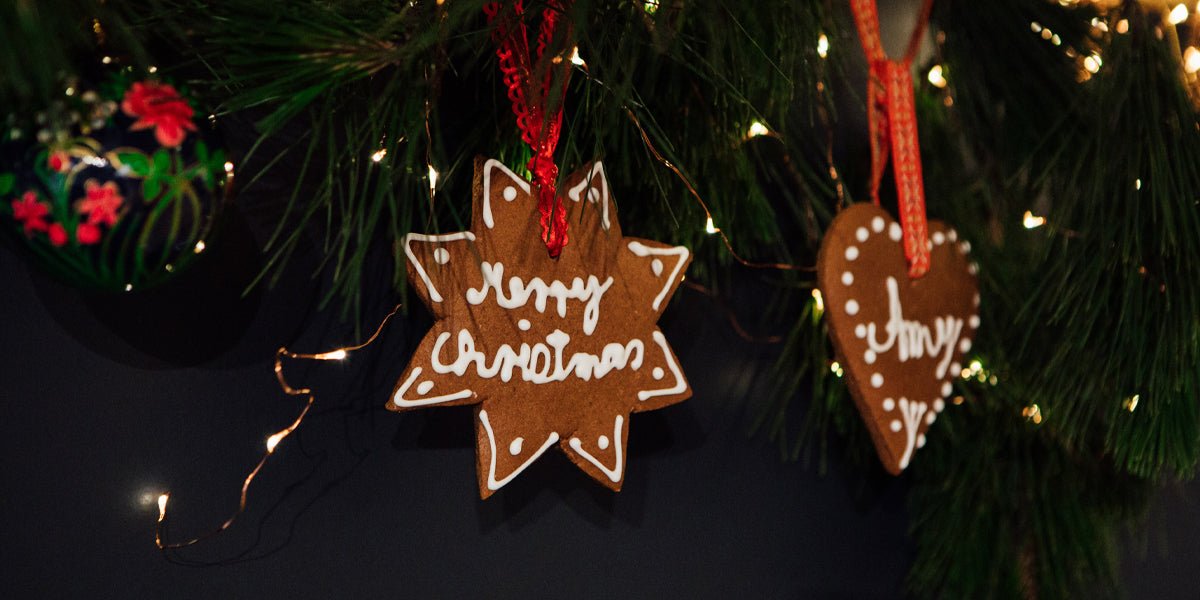 12 Days of Christmas Traditions
Advent time is one of our favourite times of the year, even in summery Australia. This special period leading up to Christmas is full of traditions.
We're looking forward to sharing 12 days of Christmas traditions with you and tips on how to bring these into your homes.
Day 1: DIY Advent Wreath
Like an Advent calendar, a wreath with candles allows us to countdown to Christmas, but it does this only on Sundays. The wreath holds four candles, which are lit, one by one, on the four Sundays leading up to Christmas. Using foraged and backyard branches, learn how to make your own advent wreath at home.
Day 2: Christmas Cake
We couldn't complete our 12 days of traditions without celebrating Christmas cake.
This recipe for German Christmas Gewürzkuchen (Spiced Cake) was passed down from Eva & Maria's friend's grandmother, Marie. She would buy the Gingerbread Spice, freshly ground and blended, at her local pharmacy in the south of Germany and bake it every Christmas for her family.
Day 3: Adorning Your Home with Ornaments
Each year we look forward to receiving Christmas ornaments from Germany's Ore Mountains. Each piece is unique and beautiful for the attention it has received from an individual human hand. Each piece supports, not just a family, it supports a way of life, it supports a skill that is fast dying in the face of mass-produced, machine-made products.
It supports tradition and culture. And it's something that you will pass down to your children and they to theirs, inspiring awe and a sense of timelessness at every Christmas. Discover Maria's story visiting the Ore Mountains in the far east of Germany up on our blog.
Day 4: Baking Gingerbread (Lebkuche)
A house filled with the aroma of gingerbread baking brings that festive feeling. Spice Merchant Ina always bakes with her family and enjoys these throughout the festive season.
Day 5: The Art of Gifting
Finding the right gift shows thoughtfulness and love. Our Christmas Gift Guide has a range of gift ideas for those you need to treat.
Day 6: Very Aussie Christmas
Spice Merchant Amy from Canberra shares her Christmas cooking tradition: "My family never has the oven on over Christmas. My dad can't resist the BBQ though so BBQ prawns are always on the menu. Either the Garlic Lovers Grilled Prawns or Aussie Spiced Prawns with Avocado. Combine with Kosher Salt or Fleur De Sel De Guerande on fresh oysters and plenty of mixed salads and you have a lovely spread for 35+ weather."
Day 7: Christmas Cocktails
Perfect a festive beverage this year! Spice Merchant Amy always shares a Christmas cocktail with her mother and sister on Christmas day. This year, it will be a Moroccan Mint Mojito! Find the recipe and more ideas on our blog.
Day 8: Spekulaas Biscuits
Traditionally baked in the Netherlands and neighbouring countries for St Nicholas Day on the 6th December, the delicious biscuits made with this spice are traditionally shaped using hand-carved wooden moulds before baking. Use 1 3/4tsp spice to each 250g of flour. Saint Nicholas was known for his secret gift-giving. Coins could be found in the shoes of his faithful and he is remembered to this day when Spekulaas Biscuits are baked.
Day 9: Roast Pork with Ultimate Crackling
Gather your family for a long lunch around a magnificent piece of pork with crackling like Spice Merchant Grant. Learn to make the perfect crackling here (hint: the spice rub does not go on the skin!)
Day 10: Handmade Gifts
Spice Merchant Kathy loves to gift her cooking creations around Christmas time. Gifts of food are made with love and are a meaningful way to show you care. Discover the recipe for Fig & Rose Harissa Chutney (perfect for platters).
Day 11: Pavlova
Summer fruit atop a crunchy shell and gooey inside - the classic pavlova always makes it to the family table of Maria.
Try our take on pavlova with this recipe for Cardamom Pistachio Pavlova with Rose Cream, Kiwifruit & Mango.
Day 12: Christmas Ham
Whether you're basting a ham in the oven inside, or in a custom made BBQ in a 44-gallon drum by the river, glazed Christmas ham is a well-loved centrepiece that feeds the family on Christmas day (and beyond!). Our recipe for Glazed Christmas Ham uses BBQ Glaze Spice - sweet, sticky, spiced and tasty. Discover the recipe.