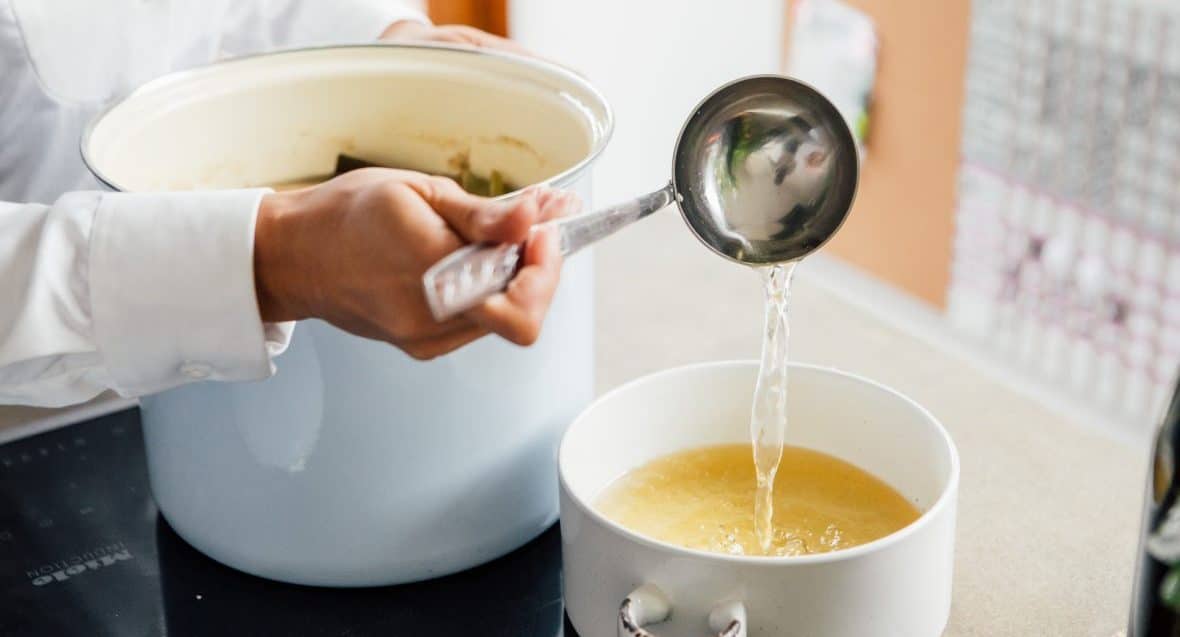 Back to the Old Ways with Real Food
by Maria Konecsny
Home-made bone broth is restorative, nourishing and so easy to make.
My grandmother and great grandmother used to make bone broths as part of their standard cooking routines - Sunday lunch was never served without a plate of clear, rich and deliciously warming chicken broth and there was always homemade broth and stock going into whatever they cooked. When I was a child and before I started seriously looking at my own health, I used to think my grandmother and her sisters would cook with far too much fat and bone and "gross" stuff.
If I looked in the wrong stockpot and found the leftover bones, liver and chicken necks from the broth, I would want to run for the closest window for fresh air. Now, I think back on those days where we would gather around the table for a plate of warming, nourishing broth or soup and it brings me close to tears; because my grandmother knew instinctively what was good for her and her family.
These days, I feed my own family with bone broth and whole foods, which we partly grow in our own garden, and it gives me a deep feeling of peace and connection when my son slurps his broth with big exclamations of "Mmmh". Back to the old ways of real food, I say.
Tips for great broth
Organic or free range chicken is best for this. Most butchers will sell chicken carcasses for a few dollars each; these can be frozen and used straight out of the freezer.
The acid in the apple cider vinegar helps the chicken cartilage, bones and soft tissues to breakdown so that their nutrients become more available in the broth. Once you have made your first batch, you will see just how much difference a dash of ACV makes to breaking down all the goodness in the chicken!