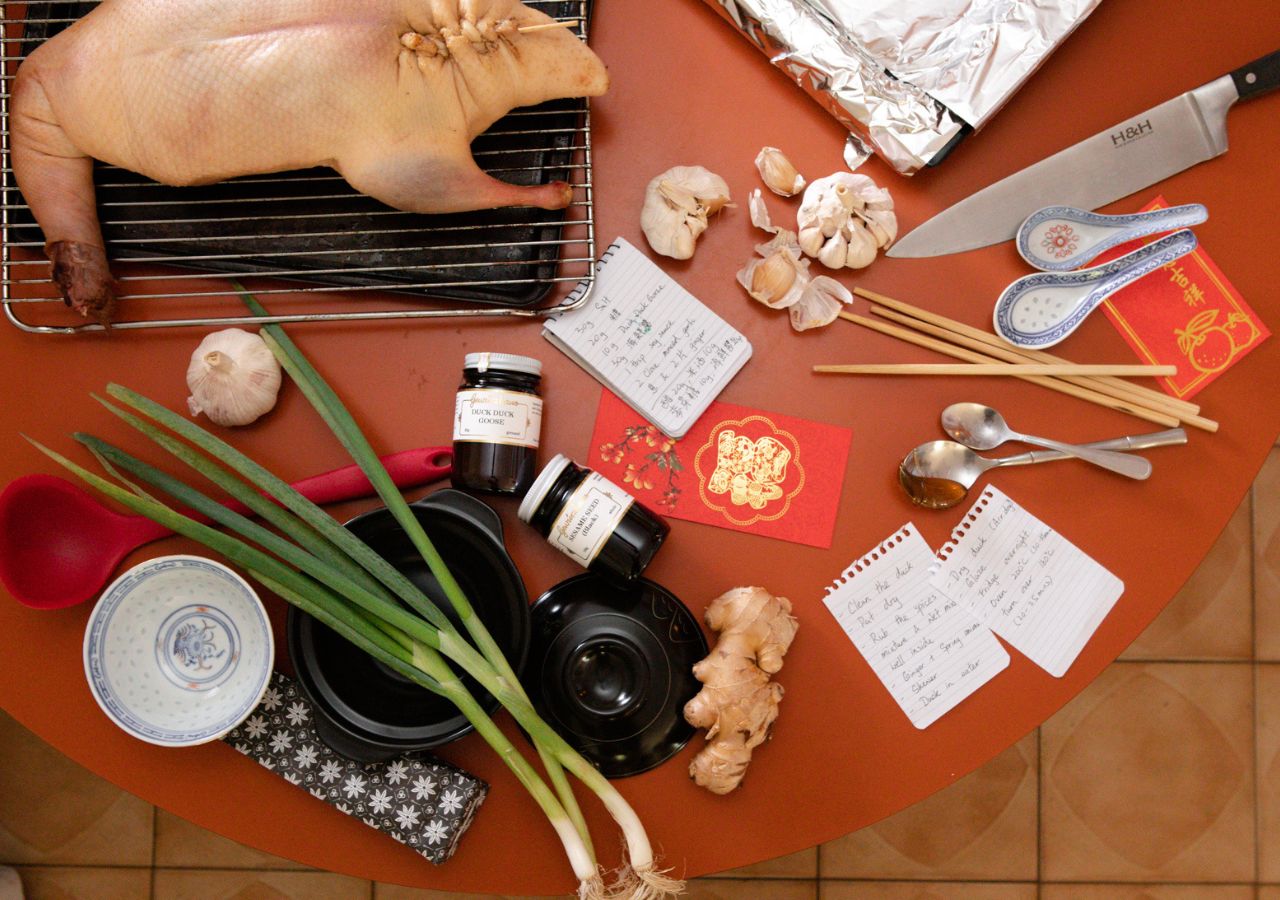 Celebrating Lunar New Year
Lunar New Year (also known as Chinese New Year) is a much awaited, 16-day long celebratory occurrence that takes place at the start of the year and is celebrated all over the world by 56 ethnic groups. The first day of Lunar New Year is determined by when the new moon appears between the 21st of January and 20th of February.
Lunar New Year is a joyful event rich in traditions, from paper decorations to red money pockets, to our favourite topic – food! Food is at the centre of this festival's celebrations and something everyone looks forward to. Meals are prepared meticulously to honour the tradition and to carry symbolic significance such as happiness, luck and prosperity, though meaning can vary across cultures.
A time of togetherness
Not only that, the culminating moment of this festival is the New Year's Eve dinner, when the whole family gathers to celebrate. People travel from near and far to spend the day or week together with their loved ones and it is often the only occasion they may get to spend some time in each other's company during the year. The feast is a labour of love, with everyone lending a hand where needed. It is truly a special time to celebrate family and togetherness.
The symbolic meaning of food during Lunar New Year
Whilst special foods are enjoyed all throughout the festive season, these 8 foods are considered lucky and are commonly consumed as part of the New Year feast:
Spring rolls are referred to as 'a ton of gold' given their resemblance to gold bars; they represent wealth.
Dumplings are associated with prosperity due to their similarity to the ingot, the gold and silver currency used in ancient times. According to the tradition, the more dumplings you eat during the New Year celebrations, the more money you can make in the New Year.
Noodles symbolise longevity; the noodles should be uncut and as long as possible for a happy long life.
Fish is steamed or braised whole and it is served at the table with the head pointing to the most distinguished guest. A few pieces are to be left over to symbolise an excess of wealth and luck so large that it is 'left over' for the following year.
Chicken is either roasted or boiled whole and it represents a united family.
Glutinous Rice Cake (Nian Gao) represents an improvement in life and higher success in the new year.
Sweet Rice Balls, similar to mochi, they are a sweet dessert filled with peanut, sesame or red bean paste and are associated with family reunion and togetherness.
Fruits like tangerines, oranges or pomelos are commonly served at the end of the meal or gifted to relatives to represent good fortune and health.
Celebrate your own way
Whether you want to create a more traditional meal, reconnect with your heritage or simply get into the festivities of bringing loved ones together, we have some recipes to inspire your Lunar New Year celebrations.