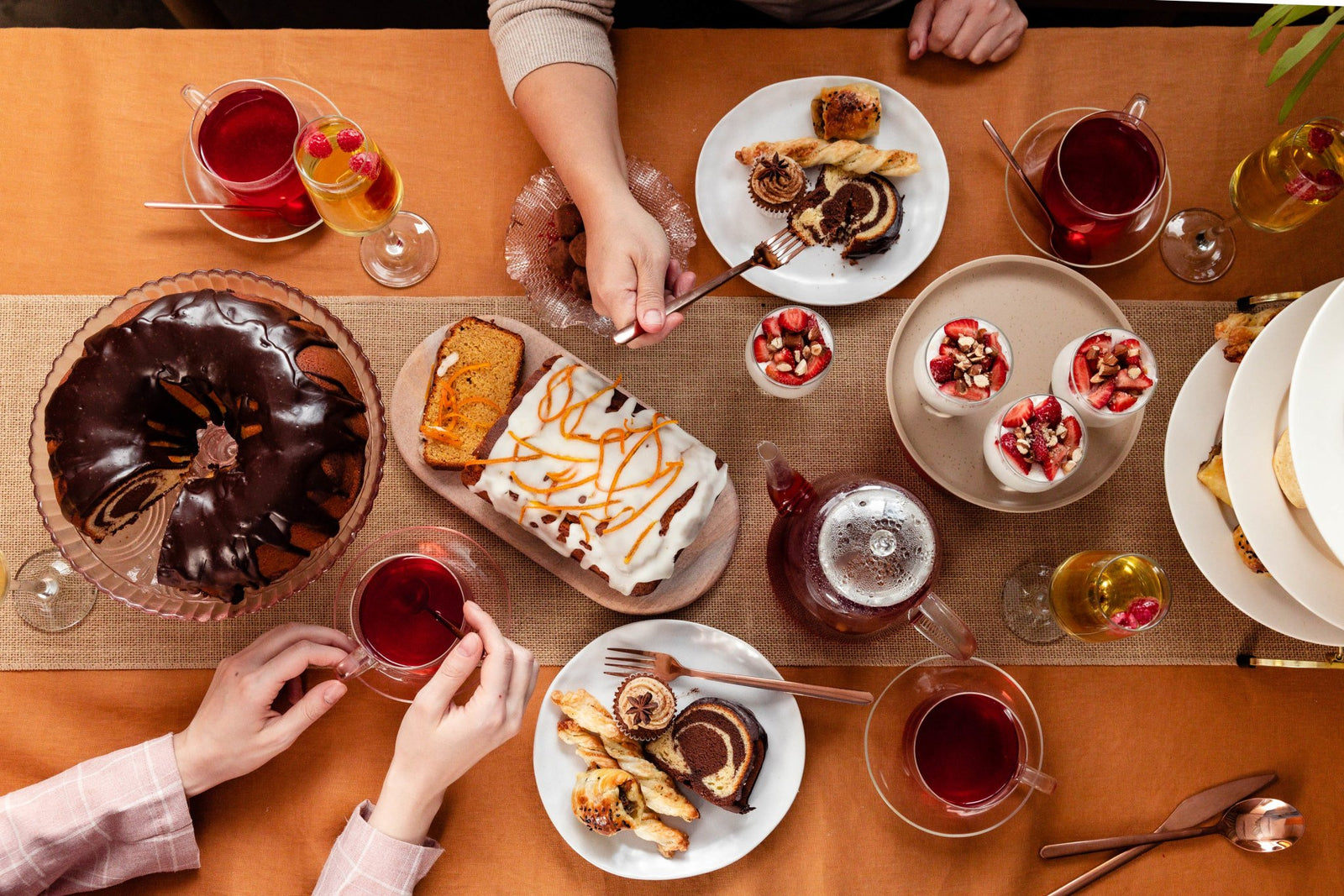 Edible Gifts to Celebrate Mother's Day
Nothing says "I love you" quite like a homemade dessert. Check out our easy and impressive dessert ideas, including no-bake options, to make her day extra sweet.
Strawberry Panna Cotta with Macadamia Crumble
The silky smoothness of the panna cotta, combined with the sweet and tangy flavour of fresh strawberries, is perfectly balanced by the satisfying crunch of the macadamia crumble. And, with the addition of lemon myrtle, the topping is infused with a unique and zesty flavour that will leave you wanting more.
Pink Peppercorn Truffles
If you're searching for a simple and easy recipe to elevate your chocolate truffles, look no further than these Pink Peppercorn Truffles! With just six ingredients, this delightful twist on traditional truffles has a perfect blend of fruity and spicy notes.  
Real Orange Cake
This delicious orange cake is bursting with fresh citrus flavour and is topped with a bright and zesty orange juice icing. The soft and moist cake is made with real oranges and it's a wonderful cake to be served at teatime. But let's be honest, it's the perfect dessert to brighten up any event! 
Lavender Shortbread
This classic buttery treat brims with the fragrant aroma of real lavender flowers. This recipe uses dried lavender blossoms, which give the cookies a delicate floral flavour and a beautiful, rustic appearance. Perfect for an afternoon tea or wrapped in a ribbon for a homemade gift. 
Marmorkuchen (Chocolate Marble Cake)
Fall in love with the classic Marble Cake - a family favourite that never goes out of style. This easy-to-follow recipe will guide you in creating a swirled masterpiece of tender vanilla and fudgy chocolate cake that looks as impressive as it tastes.  
Glühwein & Sour Cherry Jam  
This Glühwein & Sour Cherry Jam is a deliciously unique addition to any breakfast spread, high tea table and cheese board. Perfect for gift-giving, this homemade jam is a labour of love that will be appreciated by anyone who enjoys the finer things in life. 
If you have the time, the jam is amazing in these jam drop biscuits.
Chai Honey Mini Cupcakes
Made with Raj's signature chai masala, these cupcakes are infused with the warm and comforting flavours of cinnamon, cardamom, ginger, and clove. The addition of honey adds a subtle sweetness that perfectly complements the bold and spicy chai flavours.