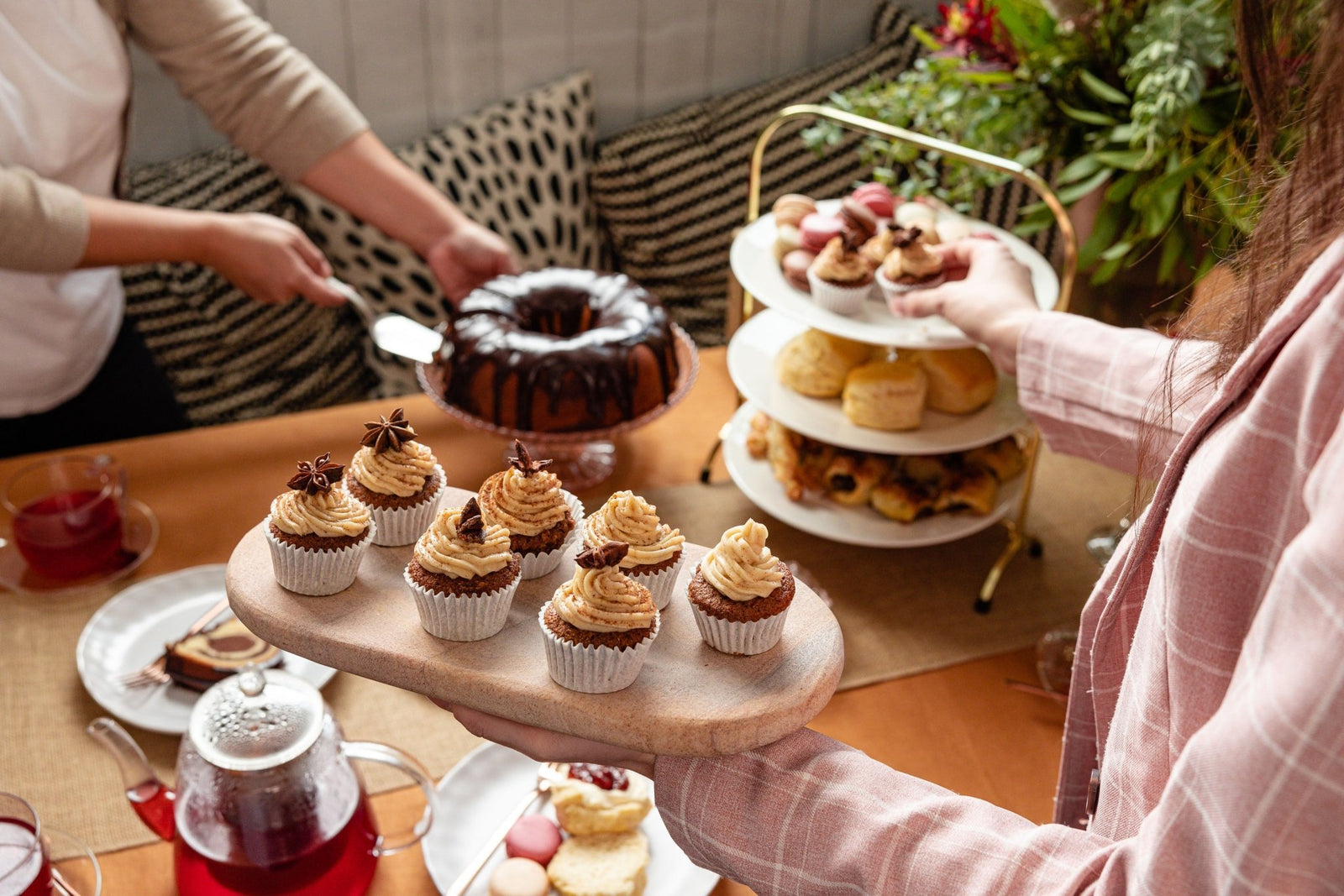 A High Tea Party Guide For Mother's Day
Mother's Day is the perfect occasion to show appreciation for all the love and care our mothers have given us throughout the years. And what better way to do so than setting up a beautiful high tea table with some scrumptious treats made right from the heart and creating a beautiful experience that your mum will cherish. Here are our best tips on how to set up a delightful high tea table for Mother's Day.
Choose a Theme
Before you start setting up the table, decide on a theme for the high tea. This could be based on your mum's favourite colour, food or movie scene - think Alice in Wonderland or Marie Antoinette! You could also choose a theme like vintage, boho or sleek and modern.
Select the Tableware
The tableware is an essential aspect of the high tea table, so choose pieces that fit the theme but that are also functional. For tea making and serving you should prepare: a teapot, a milk jug, a sugar bowl and a tray with lemon slices for green tea. Napkins and water jugs should be also kept on hand. To make the high tea table even more special, you could add some extra touches like personalized name tags, a small gift for your mum, fresh flowers picked from the garden or some decorative elements like candles.
Set the Table
At its most simple, all you really need is a plate and fork, but if you opt for a more formal approach, why not go all out (especially if the dishwasher can handle the load afterwards!). For a touch of refined charm, you can choose to go with a formal table setting.
Start by laying a tablecloth on the table and place a medium sized plate in front of each chair.
On the left of the plate, set a folded napkin with a fork on it. This will be used for eating a savoury course or a sticky dessert; if you're serving both, you should place two forks.
On the right side, place a dinner knife with the blade facing toward the plate and a teaspoon for stirring the tea. The teacup and saucer should be set next to it, with the teacup handle always facing away from the guest, directed east.
Position a glass of water directly above the knife. A dessert spoon should be arranged directly above the plate. For scones, you should place a small bread plate with a butter knife placed across it, right above your napkin and forks.
Follow the below guide for an easy visual set up.
Choose the Tea
High tea is all about the tea, so give mum a few options to choose from. You could have black tea, green tea, herbal tea, or fruit tea. Different kinds of teas will require different water temperatures and they will have different infusion times. Make sure to read the packaging instructions to brew the perfect cup.
Here are our favourite blends for a high tea sitting:
Prepare the Treats
The treats are the highlight of the high tea table, and we recommend selecting a few recipes you can prepare in advance. That way you can focus on having a great time with mum on the day of your high tea instead of cooking. Go for a classic mix of sweet and savory treats like scones and macarons but you can always experiment with unique recipes to add your own special touch. 
Here are a few of our favourite foolproof recipes that will look great on your high tea display:
Present the Treats
Present the treats on a tiered cake stand or platters. For a traditional presentation of afternoon tea on a tiered stand, it is customary to place the savoury course and tea sandwiches on the bottom tier, followed by the scones accompanied by cream and jam in the middle, and the top tier reserved for the sweet course.