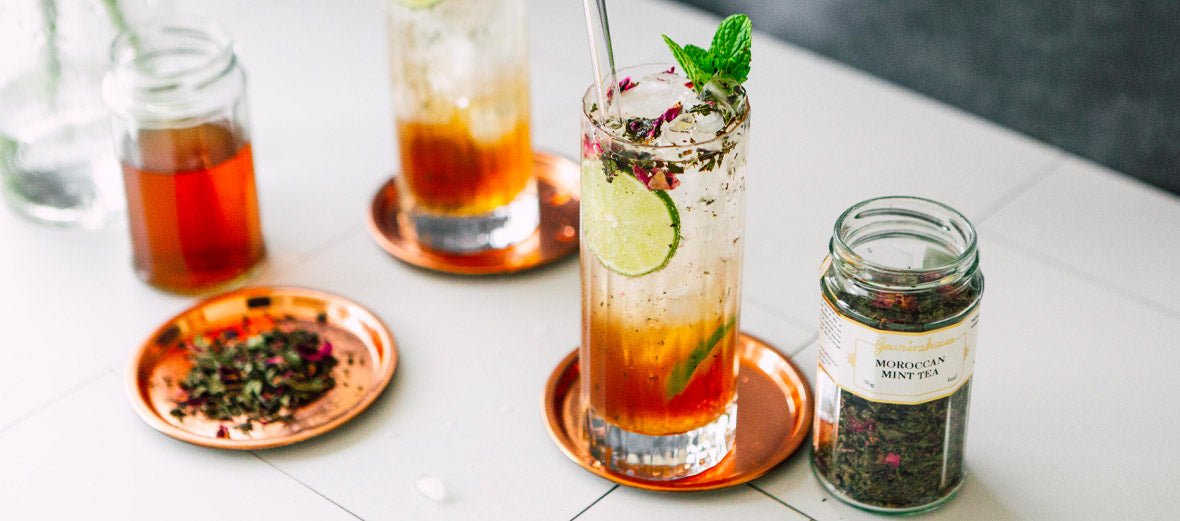 How To: Spice Up Your Cocktail
When it comes to celebrating, literally spicing up your drinks cabinet is a fun way to add a twist on the classics. Here are a few of our favourite tips and tricks for spice inspired cocktails.
Garnishes
A really simple way to up your cocktail game is to use whole spices as garnishes. Try whole cinnamon quills in whiskey or spiced rum-based drinks. With gin, try cardamom pods, pepperberries, pink peppercorns or juniper berries. Be sure to lightly crush your garnishes before adding it to your drink – crushing the spices releases the aroma and oils. If you're feeling adventurous, sliced dried chillies add a lovely warming kick to a drink. Try a small slice of dried chilli in a Bloody Mary (also sprinkled with Shichimi Togarashi or Old Fashioned Celery Salt), or dried ancho chillies in a spicy Margarita.
Rimming the Glass
Another way to incorporate spices into cocktails is rimming the edge of the glass. Try dipping the glass into liquid before rolling in your spice of choice. Try Apple Cake Spice and honey on the edge of an Apple Pie Whiskey garnished with a cinnamon quill or Chilli Salt on a Margarita glass. For a less intense flavour, mix the spice to taste in granulated sugar and dip the glass before rolling in the sugar and spice mix. Try this with Gingerbread Spice in an Espresso Martini.
Infusing Alcohol
Whole spices, teas, and chillies infuse wonderfully in white spirits such as rum, gin, and vodka. Try tonka beans, cardamom pods, pepperberries or juniper berries in gin; vanilla pods, whole chillies or Gingerbread Spice in vodka. For a quick infuse, soak 2/3 tablespoons of your spice of choice and infuse in 1 cup of alcohol and let it sit for around 20-30 minutes. You can use tea in drinks like Moroccan Mint Mojito, mixing it as a sweet sugary syrup to enhance the flavours of the classic Mojito cocktail.
Similarly, transform a relatively simple cider into a Mulled Apple Cider. For a twist on a cocktail – particularly if you find yourself enjoying sweet drinks – the Liqueur Hot Chocolate is enjoyed with our Feel Good Hot Chocolate. If you're hunting for the perfect gift for a culinary lovers, look no further than a bottle of Raspberry and Advent Tea Infused Gin or Gingerbread Spiced Vodka. It may take about 2 months to infuse, but the wait is worth it. And your giftee will adore the time you spent making it.