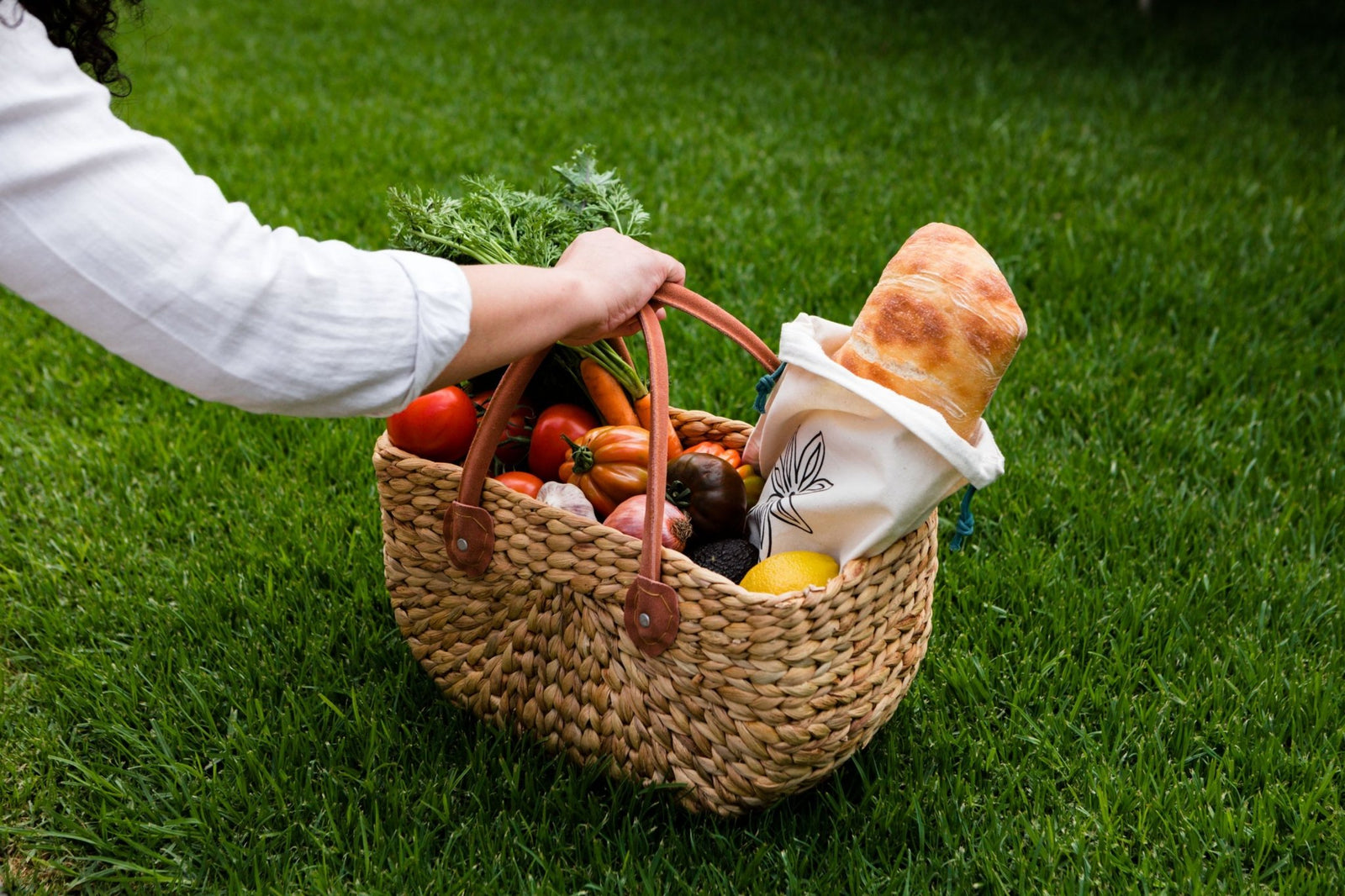 10 Meat Free Recipes
Add a melange of colour, texture and flavour to your cooking with these delicious veg-led recipes.
If you're looking for a meat-like substance with a balance of earthy flavours, then Portobello mushrooms are an excellent choice. The Grilled Portobello Mushroom Burger has a rich taste, especially when seasoned with the Melbourne Coffee Meat Rub (evidently, not just a meat rub!). This veggie burger — with its grilled, marinated mushrooms served with a fleet of fresh, healthy vegetables – is a flavourful, healthy alternative to a beef burger.
The vinaigrette in our Smoky Grilled Peach & Fig Salad, featuring Salad Herbs paired with olive oil and balsamic vinegar, ties all elements together in a light, summery twist. And although technically there are no vegetables in this salad, this salad still constitutes meat-free with featured fruity flavours, peaches and figs.
One recipe, bruschetta three ways: the Tomato & Smoked Salt Bruschetta Trio shows you three variations of this classic Italian dish. Add a little bit of spice to the recipe with avocado or whipped ricotta. If you're interested in trying something different, look to the Mushroom Bruschetta. But for all those traditionalists out there, don't worry – there's also a classic version (featuring our Native Red Gum Smoked Salt).
The Roasted Tomato, Eggplant & Feta Salad is a good option if you've got a medley of leftover vegetables in your fridge, or need to plan a tasty meal ahead. This salad hosts so many hearty vegetables – cherry tomatoes, eggplant, zucchini, and red onions – that make this meal a wholesome and filling lunch or dinner choice.
It's a Fattoush recipe with a Dukkah twist — the Fattoush traditional baked flatbread is sprinkled with Smoky Almond Dukkah before being added to the vegetable-loaded dish. It's a dish that is as fantastic on its own as it is when put together with other spreads.
This Smoky BBQ Glazed Cauliflower Nuggets recipe is a crowd pleaser. Crispy on the outside and soft on the inside, cauliflower nuggets are a good dish to get even the littlest eager to eat their veg. The BBQ Glaze Spice gives the nuggets a deep-south flavour. Serve it with Creamy Ranch Dip for a refreshing finish.
Sri Lankan Cashew Curry is a vegetarian (and vegan) dream! A unique way to enjoy the nuttiness of the cashew, this Cashew Nut Curry combines our Suja's Sri Lankan Curry Blend with soaked cashews. Make sure you do soak them ahead of time – it's a good way to plump up the nuts by getting them to absorb the brine. (In winter when beetroot is readily available, try our Beetroot Curry) Don't forget to add Garlic Naan to this dish.
For summer, our refreshing Fennel, Apple, Red Onion & Aleppo Pepper Salad delivers both crunch, health and spice. Fennel is good source of vitamin C and adds a liquorice flavour to salads and coleslaws. When thinly sliced – like it is in the Fennel Salad – it adds a crunchy texture without overtaking the dish's overall flavour. Also featuring green apples, fennel, rocket leaves and pickled onions, this salad ensures you'll get a good level of crunch and taste in one bite.
9. Pizza & Pasta
Pizza and pasta don't necessarily have to be an unhealthy experience, especially if the toppings feature vegetables. And making pizza from scratch is a great way to stay close to the ingredients and know what's going into the base, sauce and the topping. To make your own, start with Maria's Pizza and Pasta Sugo, which serves as a base for either pizza or pasta. You can then use it to make our Quick and Easy Pizza Dough to make your own pizza (from scratch to finish), or use it to make Simple Tomato Pasta (simply swap out the canned tomato with the equivalent amount of sugo). If you don't plan on eating it immediately, allow to cool and store in a container or jar in the refrigerator for up to a week or freeze.
If you're looking for a meal for brunch or dinner, the gorgeous Tomato Galette with its caramelised tomatoes and red onion is the obvious contender. It's an incredibly satisfying meal with a gratifying crunch, if you get that curved-in crust crispy. To make this summery snack, make sure you get a medley of ripe tomatoes, alternating colours to get a vibrant red and orange galette.